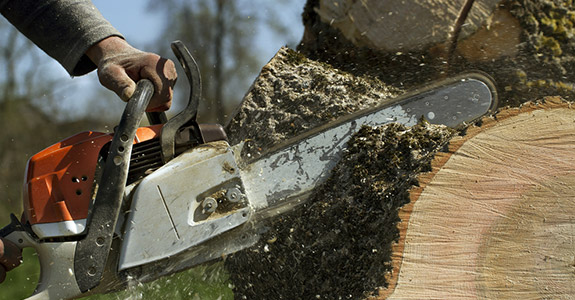 As stump grinders in Jones County, NC, our mission is simple: to perform competent, precise and comprehensive stump grinding services for our customers. As a family owned and operated business with nearly 15 years of experience, much of our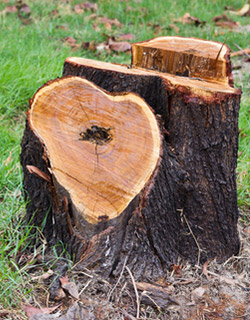 customer base comes from long term, repeat business, which means we will always work hard to earn your business. And because we are a family business, we know how to treat customers like members of the family, meaning we always give you great work, honest prices and friendly service.
R&S Stump Grinding is proud to do just one thing and focus on doing it very well: stump grinding. We use a Carlton 3500 Stump Grinder, one of the best machines in the business, to ensure a clean, effective result. If you have a stump that needs grinding, you know what company to call.
Stump Grinding Contractor
As stump grinding contractors in Jones County, NC, we often encounter customers who are not sure why they might need stump grinding services or what the benefits might be. Here's a quick rundown of how your property can benefit from quality stump grinding services from R&S Stump Grinders:
Improved property value: Dead tress or stumps can decrease property value. Stump grinding offers a simple solution by providing a cleaner, more kept-up appearance.
Better first impression: A more attractive front lawn will give visitors or potential customers a good first impression of your home or business.
Minimally invasive process: Most tree roots only go about 12 inches below the ground, meaning stump grinding is very minimally invasive and won't damage the rest of your lawn.
If you are looking for quality stump grinding in Jones County, NC, look no further than R&S Stump Grinding. To get in touch, call us anytime at 910-382-6824, or visit our Contact Us page. We look forward to hearing from you.